Samima Amani, MSHA, ACHE
Director of Operations
Ampla Health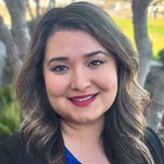 My name is Samima Amani and I am the Director of Operations at Ampla Health. Ampla Health is a Community Health Center located in Yuba City, California.
I have 5 years of healthcare management experience and a Master's in Healthcare Administration. I have developed a passion in healthcare during my youth while volunteering at outreach events. My vision for well-being and equity in my community would focus on access to healthcare services and reduce health disparities. I want to achieve my vision by strengthening leadership and creating innovative strategies in current community practices that would impact health equity. Additionally, to identify evidenced-based strategies to address barriers and gaps and improve health outcomes for vulnerable and underserved populations.
Every individual should achieve the best holistic health and have the same opportunities to overcome the health disparities many of our communities' experience.
Andrea Casillas-Chavez, MD
Associate Chief Medical Officer
El Dorado County Community Health Center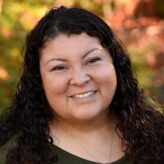 My name is Andrea Casillas-Chavez, MD. I am a Latina family practice physician and Associate Chief Medical Officer at El Dorado Community Health Center. I was born and raised in Sacramento, California.
I received my Bachelors degree in Human Development at the University of California San Diego. I worked in biomedical research at the VA Medical Center for 6 years prior to medical school. I attained my Medical degree at Michigan State University, College of Human Medicine where I became a National Health Service Corp Scholar and also inducted into the Gold Humanism Honor Society. I enjoyed my residency training at Dignity Health Methodist Hospital of Sacramento. My vision of equity and well-being for my community is a place with no obstacles to quality health care and education, healthy food options, safe playgrounds, adequate resources and most importantly a community that accepts and respects each other.
Yudith Correa, MSN, RN, PHN
Director of Nursing
OLE Health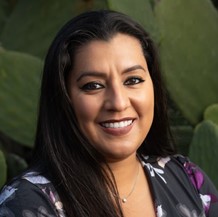 My name is Yudith Correa and I am the first Director of Nursing at OLE Health in Napa and Solano counties. I have been at OLE Health for a little over a year now, but I am no stranger to community health centers (CHCs).
I started my journey in CHCs as a volunteer and quickly figured out that my passion was to serve my community as a nurse and leader. I have firsthand experience with the lack of inequities in less resourced communities and I keep this at the forefront of my mind when prioritizing my goals. My vision is to support CHCs in expanding their definition of equity and acting on the current gaps for patients and staff. My passion is to uplift those around me and support them in becoming the best version of themselves.
Calvin Huang
Senior Director of IT
Tiburcio Vasquez Health Center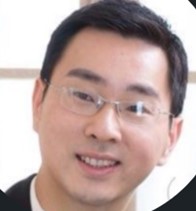 My name is Calvin Huang, Senior Information Technology Director at Tiburcio Vasquez Health Center. I oversee the Information Technology team, Information System Team, Medical Records and Medical Referrals team.
I am a strong leader in Information Technology with almost 20 years of progressive experience in Electronic Health Record system management and administration, as well as operational experience with health clinic operations and workflows. Expertise in HIPAA privacy and security compliance, staff development and training, network infrastructure design, organizational strategic planning, maintain vendor relationships, multidisciplinary project management, and system deployment and migration. My vision for equity and well-being for my community means resources for high quality healthcare and education should be accessible for everyone, not base on income nor social status. I am honored to be part of CPCA LEP Cohort program and looking forward to meeting everyone.
Amber Middleton, MSW
Director of HOPE Program
Shasta Community Health Center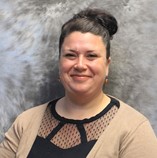 Hello, my name is Amber Middleton, and I am the Director of the HOPE Program for Shasta Community Health Center in Redding, California. I have my master's in social work and my Bachelor's in Psychology. I am currently working on my licensure hours to become a Licensed Clinical Social Worker and it is my goal to use this increased skill set to continue to advocate for the vulnerable populations in my community. I have worked with high-risk populations for over 20 years, including child welfare, unsheltered individuals and those who are connected to Mental Health Services. I have learned through my career that systems are often not designed to meet those who are in most need of comprehensive services and have spent most of my career working to improve coordination of care and access to services.
My vision for equity and well being in my community is that that service delivery systems would be coordinated to deliver patient driven, trauma informed care to the community. I would like all members in my community to have access to the resources they need to have housing, health care and a living wage so that we may begin to change our community's legacy of poverty, high scores of adverse childhood experiences and substance use in our community.
Priscilla Montserrate-Sanders
Quality Improvement Manager
Eisner Health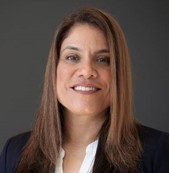 I am Priscilla Monserrate-Sanders, a first-generation daughter of Ecuadorian immigrants and Los Angeles native. I am honored to be the Quality Improvement Manager at Eisner Health. I have extensive experience leading teams across health education, operations, patient access, and population health.
In these roles, I have developed prevention programs working alongside Promotores de Salud on upstream issues. I have facilitated large-group whole systems change processes for coalition building and cross-sector partnerships. Currently, I am honing skills in Population Health Management with a talented and deeply caring team. My partner and I live in Long Beach with our three teens and two yappy dogs. My personal and career experiences have shaped my vision for equity and well-being in my community, which is that everyone has the resources needed to reach their full potential; each of us actively works to manifest that reality; and CHCs are at the forefront.
Kathleen Moreno
Member Services Manager
Open Door Community Health Centers
My name is Kat Moreno, and I am a Member Services Manager with Open Door Community Health Centers. I live in Crescent City and work at the Del Norte Community Health Center, which is the largest provider of primary care and the only Open Door location in the county. I began my work here as a core staff member hired for a pilot program that aimed to increase education and enrollment in public programs in anticipation of the ACA. It is through this work that I have grown my skill set and passion to help increase access to quality care in my community, and understand what role Open Door plays in what I now understand to be a community initiative. For the past few years, I have been supervising a small, but mighty team who provides services such as public program navigation, health and garden education and emergency food access. I have also participated in community initiatives that have helped me build relationships with other community partners such as 3Read23, Coalition for a Tobacco Free Del Norte and Resilient Del Norte. My vision for equity and wellbeing in my community includes every person having the means to access quality healthcare, safe shelter, nutritious food, inclusive education and well-paying jobs without unnecessary barriers that perpetuate institutions of bigotry and discrimination.
Jarrett Nicholson
Manager of Member Services Department
Open Door Community Health Centers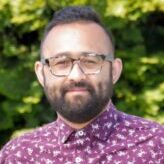 Salutations! My name is Jarrett Nicholson and I am so excited to have been accepted to take part in this year's cohort of the Leadership Equity Program. My current professional role is being an Office Manager for the Member Services Department of Open Door Community Health Centers. My team engages with both our local community members and empaneled patients to assist and educate those populations through both internal/local health systems, connection to local resources, and insurance navigation. I have been working with Open Door Community Health Centers for 18 years now, and have been in my current position for 7 years.
How I envision equity and well-being for my community is to do what I can to be part of the mechanisms of positive change that I know my community will benefit from. I recognize that there is great potential of how Health Care centers like mine, can play a positive influential role by engaging fully in Racial Equity work and embedding those principles into every aspect of regular operations. Despite the challenge we all face in addressing the long history of damage and intergenerational trauma structural racism has caused, I am of the unflinching belief that regular people coming together can do extraordinary things. I absolutely love taking part in leadership trainings, and I am very excited to absorb all I can from this LEP training and getting to know my fellow cohorts.
Arlene Pena
Quality Improvement, Senior Program Manager
Redwood Community Health Coalition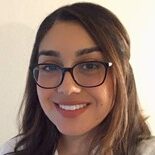 My name is Arlene Peña. I am the Quality Improvement, Senior Program Manager at Redwood Community Health Coalition. I grew up in Pacoima, an underserved community in the San Fernando Valley in Southern California.
The inequities I experienced in the healthcare system growing up led me to want to be an advocate for change in my community. I spent a short time in medical school before transitioning to working in quality improvement at an FQHC. Using process improvement methodologies, I was instrumental in developing the Care Coordination Department consisting of a transitions of care team, care coordinators in pediatrics, general medicine, women's health and emergency room and hospitalizations. My vision for equity and well-being in my community is that they are empowered to advocate for themselves and to be the drivers and the owners of the change they want to see in their communities.
Linh Phan, MHSA
Director of Clinical Quality and Compliance
St. John's Well Child & Family Center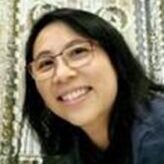 I am Linh Phan currently working at St. John's Well Child and Family Center as Director of Clinical Quality and Compliance. My education background includes a Master's degree in Health Care Administration from California State University East Bay.
I have been serving community health centers for over twelve years, I gained extensive knowledge and hands-on experience on models for quality improvement, Patient Centered Medical Home, LEAN concepts, patient safety practices, and population health management. This experience also gave me a deep appreciation for how to address physical, mental, and social health disparities among minority ethnic groups. I want to develop a pathway for well-being and equity for the community through a strong collaboration with local authorities, entrepreneurship, other health care and community leaders who share same vision and consensus to make informed decisions that remove racial health disparities and facilitate better access to the support systems for people living in the community.
Craig Samuel
Maintenance/Safety Operational Manager
LifeLong Medical Care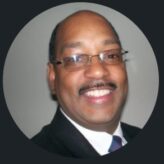 My name is Craig Samuel and I am the Maintenance/Safety Operational Manager for Lifelong Medical Care based in Berkeley. My team is responsible for the operational concerns and maintenance of 21 sites throughout the East Bay.
We coordinate with all departments to ensure operations run smoothly, facilities are maintained and safety protocols and compliance are in place and functioning. I have a B.S. in E-Business and Information Technology. For fun, I enjoy gardening, home improvement projects and, traveling with my wife and three children. My vision for equity is part of the LMC mission, "we must continue to provide healthcare, dental, and social services to underserved people of all ages and advocate for continuous improvements in the health of our communities in order for the next generation to thrive. Health care is a right, not a privilege.
Magdalena Sunshine Serrano, LCSW
Director of Behavioral Health and Psychiatry Services
Community Health Centers of the Central Coast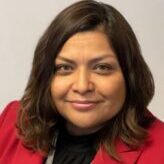 I am Magdalena Sunshine Serrano (she/her/hers) an Indigenous woman of Serrano, Apache, and Tarahumara descent. I am a Licensed Clinical Social Worker with a specialty in Trauma-Informed treatment with Indigenous populations.
Since 2016, I have served as the Director of Behavioral Health and Psychiatry Services for the Community Health Centers of the Central Coast. I have a Master's of Social Work from USC and a Certificate in Public Health Training for American Indian Health Professionals from Johns Hopkins, Bloomberg School of Public Health. In 2021, I was named Ambassador of the Year for the Trauma Resource Institute for my role in supporting the healthcare workforce throughout the pandemic. I am currently a fellow of the California Health Care Foundation Health Care Leadership Program where I am focusing on the development of a telehealth based behavioral health integration model. My vision for equity and well-being for my community is a healthcare workforce that embodies the people we serve.
Mai Chao Thao
Human Resource Manager
Community Clinic
Health and Life Organization, Inc., dba Sacramento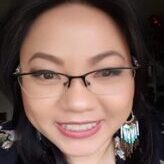 Health disparities exist in our healthcare system and is challenge our healthcare providers face when providing care to patients. As a human resource professional in the healthcare industry, my mission to build and empower a culturally diverse workforce to reducing the health disparities experience by underserved and culturally sensitive patients. Through my 4 years of employment with Health and Life Organization, Inc. (HALO), I have hired over 500 employees with culturally diverse backgrounds, majority of them being bilingual in Hmong, Laotian, Spanish, Vietnamese, Russia, Farsi, and Dari. These individuals have become the driving force in bridging the language and cultural gap between our patients and the healthcare system.
My educational background includes an Educational Doctorate in Leadership, Management and Human Resource form Drexel University, Master's in business administration from University of Phoenix and Bachelor's in Biological Sciences form University of California-Davis.
Elizabeth Torkington, BSN, RN, PHN
Street Health Outreach Director
Tiburcio Vasquez Health Center

Hello! I'm Liz Torkington, Street Health Outreach Director at Tiburcio Vasquez Health Center. I'm a registered nurse and public health nurse, with a passion for serving people experiencing homelessness.
I currently oversee three multidisciplinary teams that go out into the community to provide health and social services to both sheltered and unsheltered people experiencing homelessness. I believe that the way we serve our most marginalized and vulnerable populations can inform how to best serve all of our patients. I am committed to learning, promoting, and educating around health equity issues. And as a white, cis-gendered, heterosexual woman I hope to use my position and privilege to empower those who may not have had the same opportunities as me. I look forward to making an impact in my community!
Gaurav Tyagi, MS, MBA
Sr. Director Information Systems
Bay Area Community Health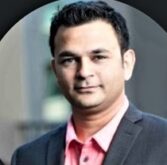 I work for Bay Area Community Health – one the largest Community Health Center in CA serving more than 90K patients in Alameda and Santa Clara Counties. As Sr. Director of Information Systems, I am responsible for managing all Hardware, Network, Voice, Applications (including EPIC EHR), Data Services and Health Information Management at Bay Area Community Health, bringing innovative technical solutions to community health problems.
I am result-oriented Technology Leader with 16+ years of demonstrated history of working with various stakeholders in the hospital & health care industry. I have expertise in strategic planning, business process redesign and improvement, business development, and leading cross functional teams. And I thrive to improve healthcare in United States. In the last 6 years working in middle-management at Bay Area Community Health, I got the opportunity to witness health inequity in the community firsthand – something that most individuals only read in the news. Bay Area Community Health has done a tremendous job in reducing the health inequity gap in the community. However, the gap is huge and there is still a lot to be done. My vision is to remove this gap and increase access to healthcare. No community member should have to think twice when it comes to taking care of their health, when it comes to eating healthy, when it comes to living in a safe environment. My vision is to empower community members to choose what is best for their families and what is best for the future of their kids.
Rhodora Ursua, MPH
Chief Development Officer
Alameda Health Consortium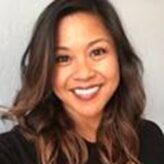 My name is Rhodora Ursua, and I serve as the Chief Development Officer at the Alameda Health Consortium where I lead fund, capacity, and program development initiatives and strategic planning efforts to support our eight member FQHCs.
I have devoted my entire career to advancing health and racial equity, beginning with managing a restorative justice program with youth in Santa Clara County, overseeing a community health worker initiative in the Filipino community in New York, and later directing tobacco control and cancer prevention initiatives at a national organization. When I envision equity and well-being for the community, I see systems working together in a culturally appropriate, trauma-informed, coordinated way so community members receive quality whole person care and thrive in a just society. I also believe strongly in supporting the well-being of frontline workers so they can continue doing their best work to serve community members most in need.